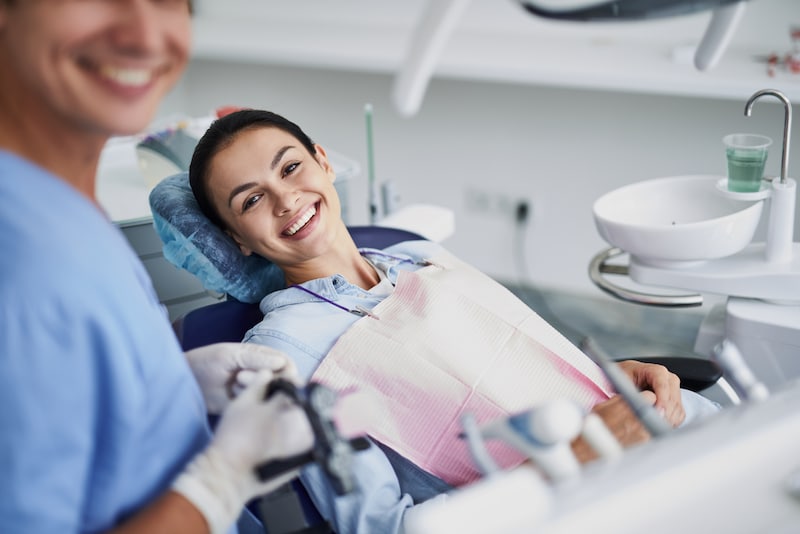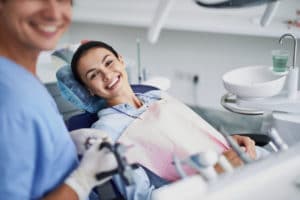 Dr. Keith Hoover, Dr. April Yanda and staff can't wait to see you at our Hudson office. We strive to make you as comfortable as possible – extending to you the dental care you deserve. Each of our caring and knowledgeable experts are here to take care of you and your family's dental needs. Equipped to provide you with the finest treatment available, our family-oriented staff utilizes state of the art techniques and advanced equipment to make sure your visit is as pleasant as possible.
Doctors Hoover and Yanda have been practicing dentistry for over 20 years. Helping people live healthier and happier lives in our Hudson community is what has kept us here all these years. Since the beginning of this private practice, we've loved Hudson for its small-town atmosphere. From this gift, we've gotten to know and care deeply about the people in this community.
We know an accurate diagnosis of your dental health via thorough examination is essential for the well being of you and your family. In the spirit of competent dentistry, we believe in offering a full range of services for your family – emphasizing quality and comprehensive care. It's imperative to implement and maintain excellent dental health so you and your family feel better, chew food better, look better, and save money. During your visit, enjoy our newly-improved patient and consultation area – freshly renovated for the comfort of wonderful patients like you!
Our Mission
Our philosophy in dentistry is to prevent dental problems from occurring. This includes preventing small problems from turning into big problems later on. In that spirit, regular examinations and dental cleanings are imperative for maintaining excellent dental health and detecting and diagnosing problems early on. We always strive to provide the highest quality dentistry possible in a comfortable, caring environment.
What We Do
We are the only dentists in our community to have been voted by our peers as two of the best dentists in the Akron/Cleveland area since 2007. To maintain this record, and provide the best possible service to our community, our entire staff regularly attends continuing education classes. Through these, we seek to learn the best, new techniques and technology that modern dentistry has to offer.
While we process dental insurance forms and help our patients utilize their benefits to their maximum, we have no contracts with any dental insurance companies. This means we can prescribe and perform the best possible dentistry that our patients and their families need, without insurance company interference. We also offer an in-house concierge program to help our patients who do not have dental insurance. Our dental laboratory on-site enables us to create optimal dental esthetics.
At Hoover, Yanda, and Associates, we are here to take care of you and your family's dental needs, whatever those may be. We offer services in general dentistry, cosmetic dentistry, restorative dentistry, and emergency dentistry.
If you have any comments or questions, please feel free to give us a call today.