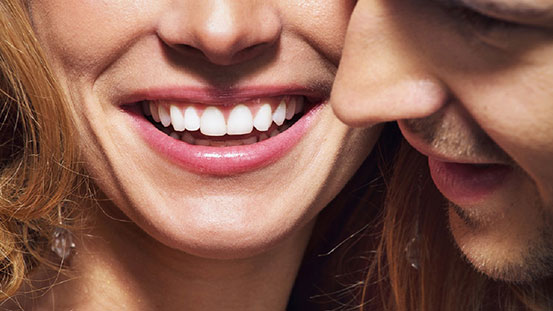 Innovations in dental technology have made a trip to the dentist an entirely new experience for millions of Americans. They have even led to a relatively new field called cosmetic dentistry.
The main goal of traditional dentistry is to keep your teeth healthy and free of disease and decay. Cosmetic dentistry takes that notion to a whole new level, as focus is placed upon enhancing the overall look of your teeth. With cosmetic dentistry, even getting a cavity filled can be an opportunity to better your smile.
The smile is our window to the world and it headlines your first impression. So, it is no wonder that more and more people are turning to cosmetic dentistry for corrective procedures and aesthetic improvement. From subtle changes to major repairs, Hoover, Yanda & Associates are dedicated to your smile satisfaction. There are many techniques and options to treat teeth that are discolored, chipped, misshapen or missing. We are confident we can reshape your teeth, close spaces, restore worn or short teeth or alter the length of your teeth. In this department, we offer tooth whitening, porcelain veneers, dentures and cosmetic bonding.
Whether you want to fix a chipped tooth or get a complete smile makeover, we can help you achieve the smile you've always wanted. Your goals are within reach. Visit each service's page individually for more information on revamping your smile. For specific questions about our cosmetic procedures or to schedule an appointment, please contact Drs. Hoover and Yanda today. We enjoy serving the Hudson community!