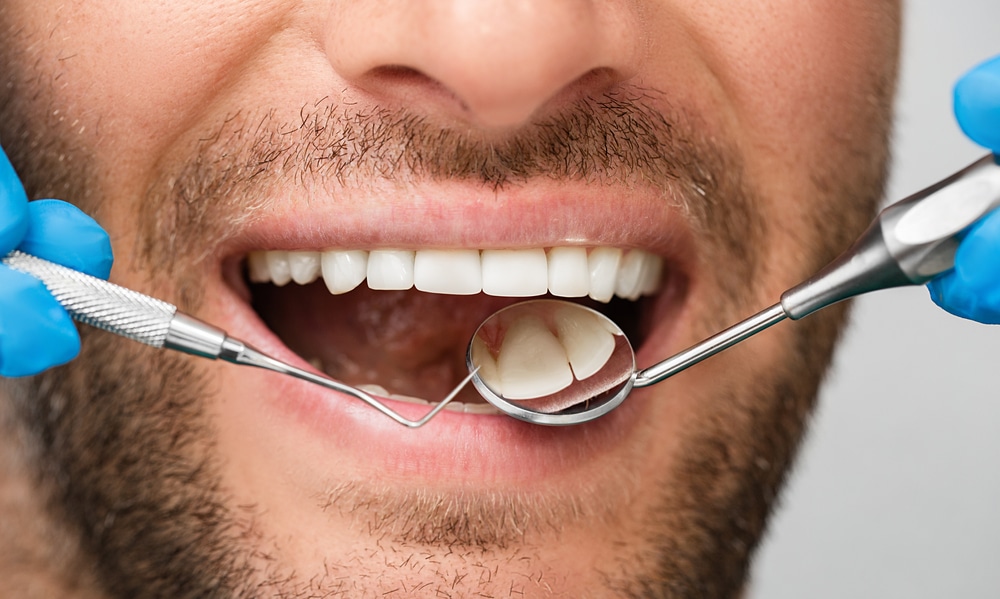 Here's an important reason why regular visits to the dentist are so important: Without a periodic dental exam, you probably won't know if you have gum disease because the early signs of the disease are not detectable to the untrained eye.
When the disease, technically called periodontal disease, is caught early, it is easily treated. And early treatment is what you want because gum disease is the leading cause of tooth loss.
The beginning, early stage of gum disease is called gingivitis. The main cause of gum disease is a buildup of plaque on and between your teeth. Brushing and flossing will eliminate most plaque. When plaque hardens it is called tartar or calculus. The bacteria in tartar produce toxins that attack gum tissue that support the teeth. This is the gingivitis phase of the disease.
When the bacterial infection spreads below the gum level and into the bone, the condition is called periodontitis. In this advanced phase of gum disease, the gum starts to pull away from the teeth, creating pockets. The condition is characterized by bleeding and swollen gums and causes bone loss in the jaw. Eventually, it leads to tooth loss. It also can aggravate problems faced by diabetics and the infection can lead to other health problems. So it's important to visit your dentist, who can inform you about ways to minimize your chance of developing gum disease.
If you, your family or friends need dental care, we would be honored to provide you with state-of-the-art dental care in our modern dental practice.  Refer someone you love to someone you trust!
Presented as a service to the community by Doctors Hoover and Yanda,
    39 Milford Drive, Hudson, Ohio 44236.  330-650-0360.   www.drshooverandyanda.com