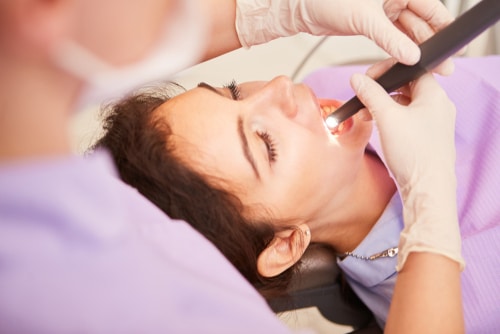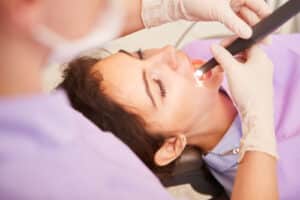 Q: Do I have to go to my regular physician for an oral cancer check? 
A: No. In fact, one of the compelling reasons for regular (twice a year, at least) visits to your dentist is that he or she is trained to detect the signs of oral cancer or its pre-cancerous warning signs. It's a serious matter. 
About 50,000 people in the United States will get oral cancer this year and about one quarter of those people will not survive it.  You should be watchful for any change of texture, sensation or color in any part of your mouth and report it to your dentist immediately. 
However vigilant you are, though, the person best equipped to spot the signs of oral cancer is your dentist. By virtue of education, training, experience, familiarity with your mouth and the vantage point afforded by the dental office, your dentist is most likely to be the first to detect something wrong. As with any type of cancer, early detection is important in obtaining a positive outcome.  
If you, your family, or friends need dental care, we would be honored to provide you with state-of-the-art dental care in our modern dental practice.  Refer someone you love to someone you trust! 
Presented as a service to the community by Doctors Hoover and Yanda,  
 39 Milford Drive, Hudson, Ohio 44236.  330-650-0360.