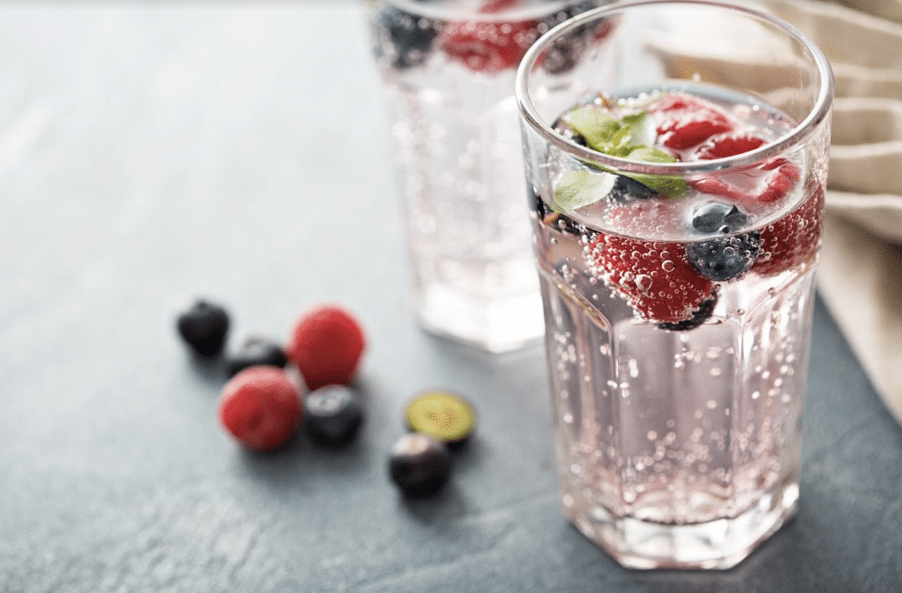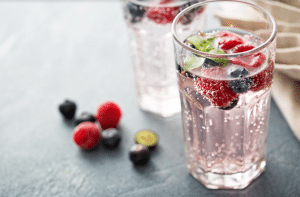 Sparkling water is far better for your teeth than sugary drinks. In addition, be sure to drink plenty of regular, fluoridated water, too—it's the best beverage for your teeth. Water with fluoride naturally helps fight cavities, washes away the leftover food cavity-causing bacteria feast on and keeps your mouth from becoming dry (which can put you at a higher risk for cavities). 
Be mindful of what's in your sparkling water, though. Citrus-flavored waters (check for Citric Acid in the ingredients list) have higher acid levels that increase the risk of damage to your enamel.  Sparkling water brands with added sugar can no longer be considered just sparkling water. They are a sugar-sweetened beverage, which can contribute to your risk of developing cavities. So remember—sparkling or not—plain water is always the best choice.
For all drinks: Drink, don't sip. Sipping gives the bacteria more time to eat the sugar and to create cavities. Drink quickly to give your body time to wash away the bad stuff. Try to drink sweetened coffees, teas or sodas in one sitting instead of sipping on them over a longer amount of time. If you give your children juice, have them drink it with meals only, and put only water in a sippy cup they might carry around during the day.
If you, your family or friends need dental care, we would be honored to provide you with state-of-the-art dental care in our modern dental practice.  Refer someone you love to someone you trust!
Presented as a service to the community by Doctors Hoover and Yanda,
39 Milford Drive, Hudson, Ohio 44236. 330-650-0360. www.drshooverandyanda.com