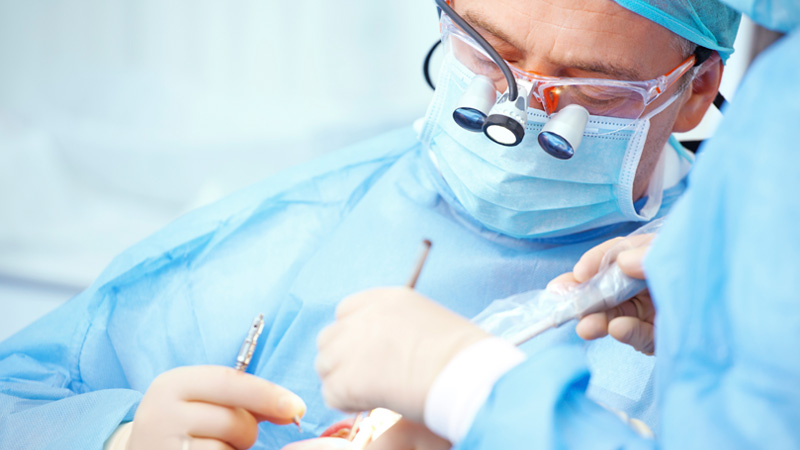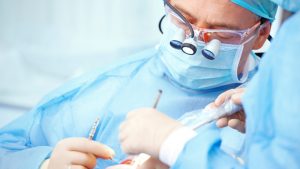 When your treatment plan calls for direct composite restorations or adhesively bonded restorations, dentists start the process by isolating the teeth, to prevent interference from moisture. Depending on the extent of the treatment, anesthetic injections may be required.
Your dentist will then apply a gentle acidic solution to the surface of the teeth. Similar to the way that roughing up a surface with sandpaper can help paint adhere to it better, acid etching of the tooth surface strengthens the bond of the composite and the adhesive. After 15 seconds the phosphoric acid is removed, and a liquid bonding agent is applied.
For a direct composite restoration:
Your dentist then will place a putty-like composite resin in stages on the natural surface of the tooth, then shape and sculpt it.
A high-intensity curing light will be used to harden that layer of composite, and the previous step will be repeated, then cured, until the filling or direct composite veneer has reached its final shape.
For a restoration from a laboratory:
Your dentist will place the appropriate adhesive into the restoration, seat the restoration on the tooth and light-cure it using a high-intensity curing light for the appropriate amount of time.
If you, your family or friends need dental care, we would be honored to provide you with state-of-the-art dental care in our modern dental practice.  Refer someone you love to someone you trust!
Presented as a service to the community by Doctors Hoover and Yanda,
39 Milford Drive, Hudson, Ohio 44236. 330-650-0360. www.drshooverandyanda.com