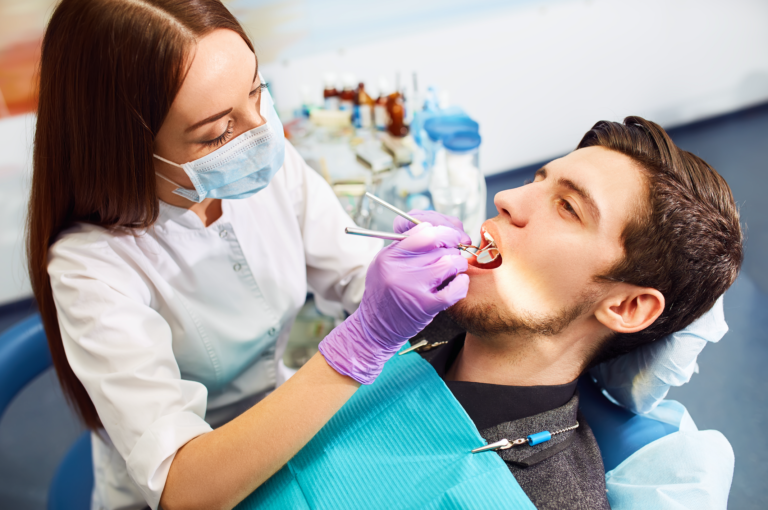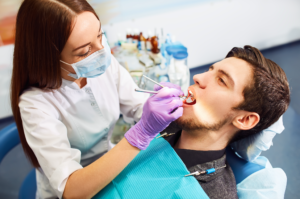 Professionally, there are four main ways to deal with dental caries. These treatments, carried out by a dental professional, can help treat damage incurred from dental caries.
Root Canal
One method of treatment a dental professional may employ is called a root canal. As tooth decay progresses through the enamel and settles in the center of the tooth, it may even advance further and damage the nerves, which are in the root. A dental professional would remove the damaged or dead nerve with the surrounding blood vessel tissue (pulp) and fill the area. The procedure usually requires that the dentist placing a crown over the tooth to protect it from fracturing. 
Extraction
In some cases, the tooth may be damaged beyond repair and must be extracted if there is risk of infection spreading to the jawbone. The removal of some teeth may affect the alignment of those left in the mouth, so it is recommended that a partial denture, bridge, or implant be inserted in those edentulous areas (spaces where extracted teeth have left gaps).
If you, your family or friends need dental care, we would be honored to provide you with state-of-the-art dental care in our modern dental practice.  Refer someone you love to someone you trust!
Presented as a service to the community by Doctors Hoover and Yanda, 
39 Milford Drive, Hudson, Ohio 44236. 330-650-0360. www.drshooverandyanda.com