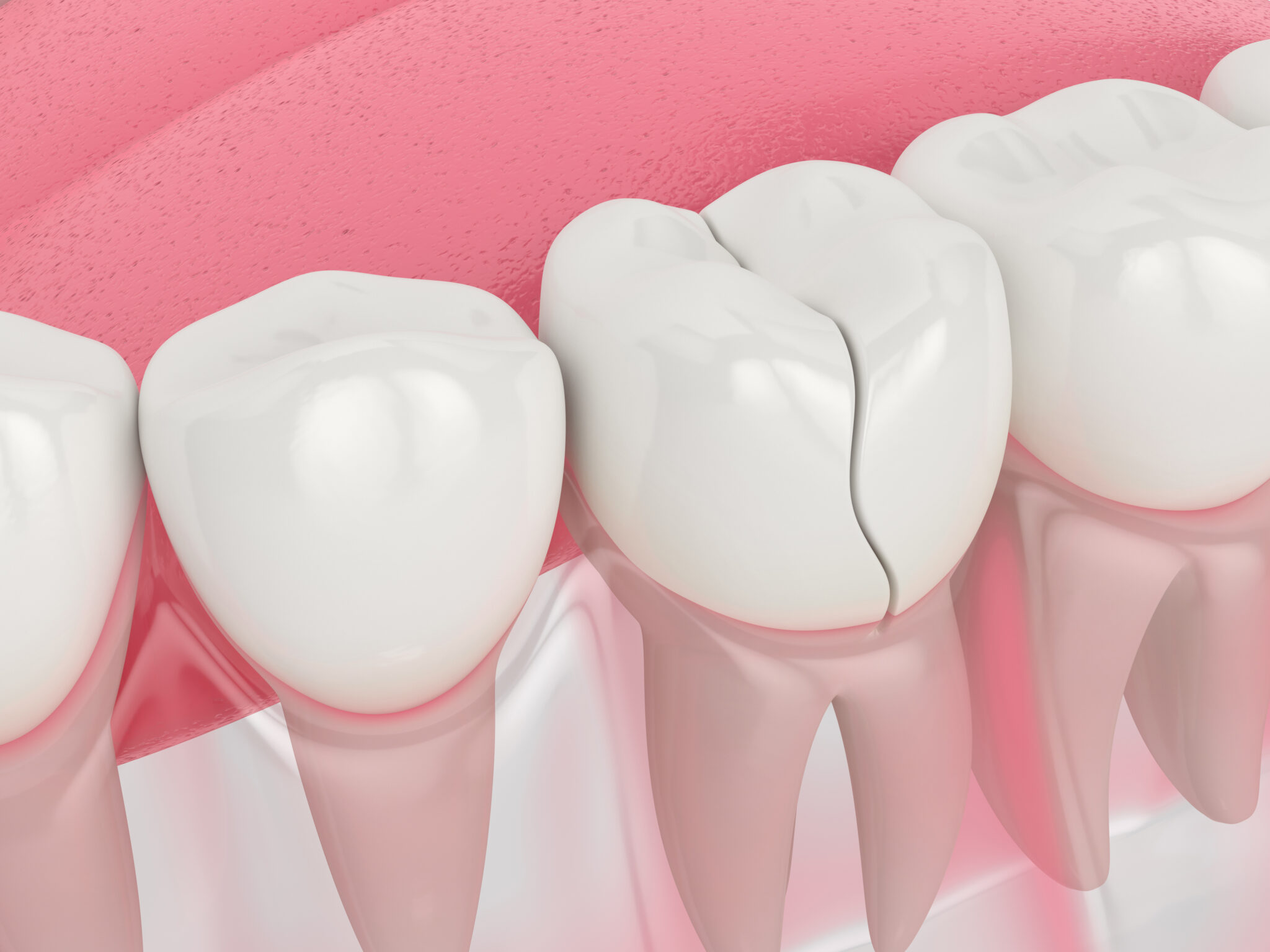 When you bite down on a tooth does it hurt for a moment and then subside?  Do you find yourself avoiding chewing certain foods on that side of your mouth?  If so, you may have a cracked tooth.
Teeth can develop cracks due to a number of reasons:
biting on hard objects or foods like ice, nuts and hard candy

clenching or grinding your teeth

loss of significant amount of tooth structure, like when a tooth has a very large filling

exposure of teeth to rapid swings in temperature (i.e. eating coffee and ice cream together)

the brittleness of a tooth that has undergone root canal therapy and has not been restored with a crown
How a cracked tooth is treated depends on the extent of the fracture.  If it is too severely fractured, it can only be extracted.  If it can be retained, it will likely need a crown.  If the pulp is exposed by the fracture, it will also require root canal therapy.  Unfortunately, cracked teeth cannot repair themselves, like bones can.  The cracks just get deeper and longer and eventually the tooth will be lost.  Don't ignore symptoms of a cracked tooth.  See your dentist so you can have the best chance of keeping your tooth.
If you, your family or friends need dental care, we would be honored to provide you with state-of-the-art dental care in our modern dental practice.  Refer someone you love to someone you trust!
Presented as a service to the community by Doctors Hoover and Yanda, 
39 Milford Drive, Hudson, Ohio 44236. 330-650-0360.