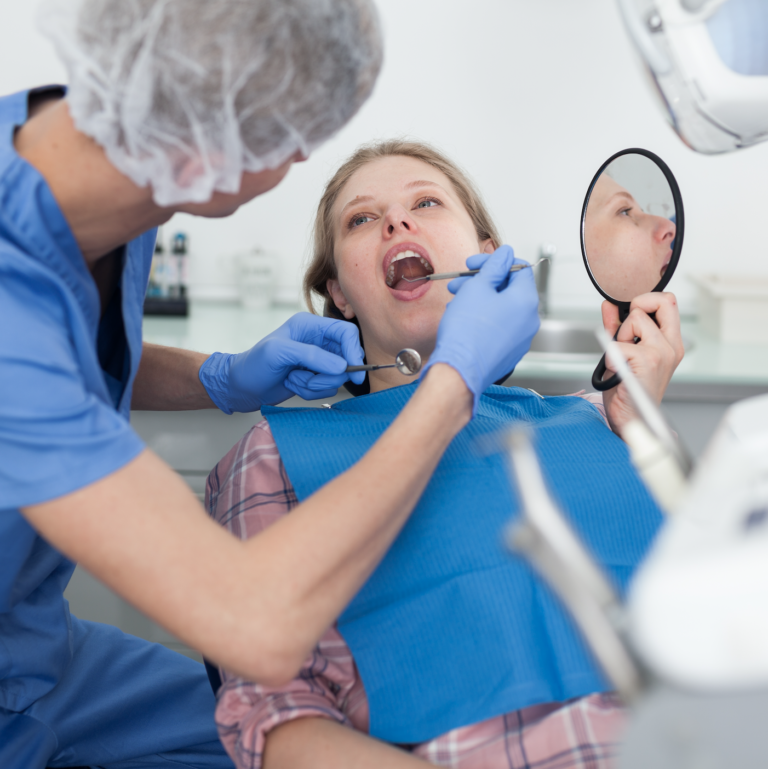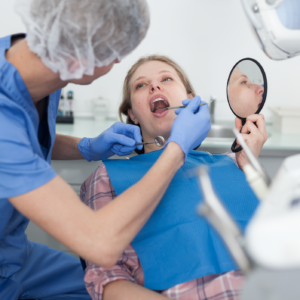 There are a number of things that can cause a whitish coating or white spots to develop on the tongue, including:
Leukoplakia: This condition causes cells in the mouth to grow excessively. That, in turn, leads to the formation of white patches inside the mouth, including on the tongue. Although not dangerous on its own, leukoplakia can be a precursor to cancer. So it is important for your dentist to determine the cause of white patches on your tongue. Leukoplakia can develop when the tongue has been irritated, and it is often found in people who use tobacco products.
Oral thrush: Also known as candidiasis, oral thrush is a yeast infection that develops inside the mouth. The condition results in white patches that are often cottage cheese-like in consistency on the surfaces of the mouth and tongue. Oral thrush is most commonly seen in infants and the elderly, especially denture wearers, or in people with weakened immune systems. Oral thrush is more likely to occur after the use of antibiotics, which may kill the "good" bacteria in the mouth. Eating plain yogurt with live and active cultures may help restore the proper fauna in your mouth. Anti-fungal medications may be used to combat the infection.
Oral lichen planus: A network of raised white lines on your tongue with a lace-like appearance can be a sign of this condition. Doctors often can't pinpoint its cause, but it usually gets better on its own. You can do some things that might help: Practice proper dental hygiene, avoid tobacco, and cut back on foods that irritate your mouth.
If you, your family or friends need dental care, we would be honored to provide you with state-of-the-art dental care in our modern dental practice.  Refer someone you love to someone you trust!
Presented as a service to the community by Doctors Hoover and Yanda, 
39 Milford Drive, Hudson, Ohio 44236. 330-650-0360. www.drshooverandyanda.com