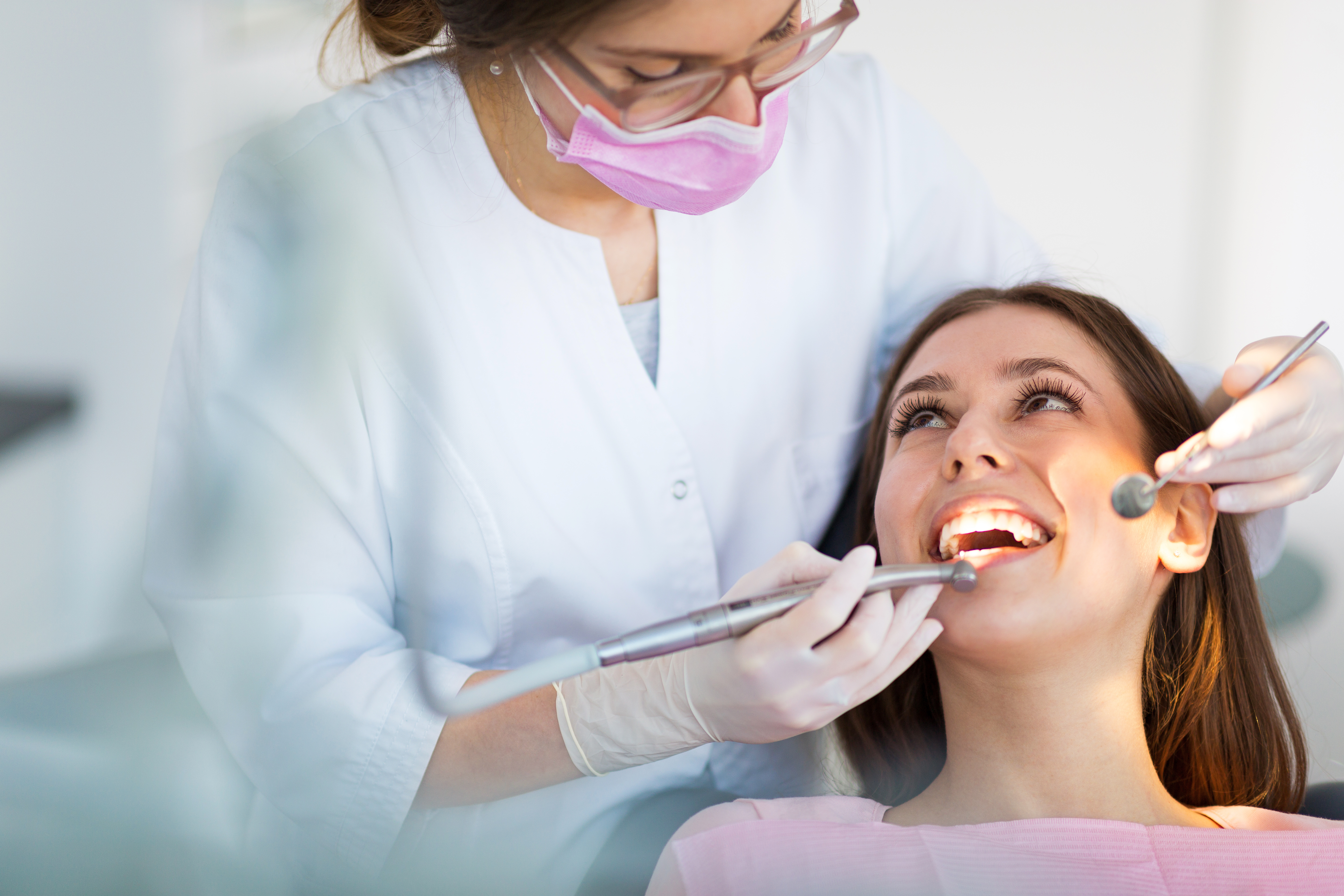 There's no one-size-fits-all answer to this question. When deciding on a dental checkup routine, there are many things to keep in mind. Factors that affect how often you need to see the dentist include:
Decay susceptibility.  Some people have inherited a higher susceptibility to tooth decay.  Others drink acidic beverages regularly (soft drinks, power drinks, etc.)  
Lifestyle. If you drink or smoke often, you may need to see the dentist more frequently. Studies show that people who drink alcohol have a three times higher rate of permanent tooth loss than the national average in the United States, and tobacco usage is linked to periodontal disease. Oral cancer occurrence is much higher in the mouths of people who both drink alcoholic beverages and use tobacco. 
Depending upon these things and several others, dentists decide how frequently a patient should return for periodic examinations and cleanings. 
If you, your family, or friends need dental care, we would be honored to provide you with state-of-the-art dental care in our modern dental practice.  Refer someone you love to someone you trust!
Presented as a service to the community by Doctors Hoover and Yanda, 
39 Milford Drive, Hudson, Ohio 44236. 330-650-0360. www.drshooverandyanda.com