Toothbrushes like to be left out in the open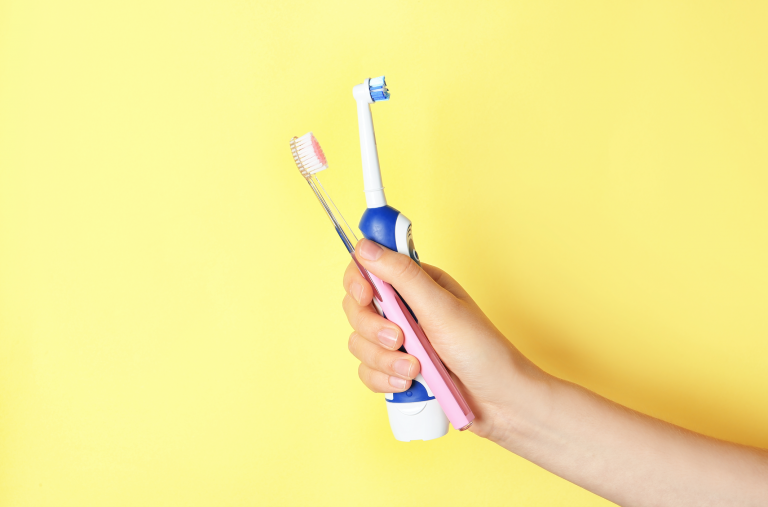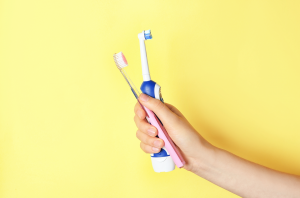 . Cleaning your toothbrush is easy: Rinse it with tap water to remove any remaining toothpaste and debris. Store it upright and allow it to air dry. If you store your toothbrush with other toothbrushes, make sure they are separated to prevent cross-contamination. And do not routinely cover toothbrushes or store them in closed containers. A moist environment such as a closed container is more conducive to the growth of unwanted bacteria than the open air.
Lifespan = 3 – 4 months: Make sure to replace your toothbrush every three to four months, or sooner if the bristles are frayed. A worn toothbrush won't do as good a job cleaning your teeth.
When it comes to choosing a brush, go soft: Whether you use a manual or powered toothbrush, choose a soft-bristled brush. Firm or even medium-strength bristles may cause damage to your gums and enamel. When brushing your teeth, don't scrub vigorously—only brush hard enough to clean the film off your teeth. Your fluoride toothpaste will do the rest of the work.
Remember—2 minutes, 2 times a day: 4 minutes a day goes a long way for your dental health. Put the time in each day to keep your smile healthy and keep up this twice-a-day habit.
If you, your family or friends need dental care, we would be honored to provide you with state-of-the-art dental care in our modern dental practice.  Refer someone you love to someone you trust!
Presented as a service to the community by Doctors Hoover and Yanda,
39 Milford Drive, Hudson, Ohio 44236. 330-650-0360. www.drshooverandyanda.com