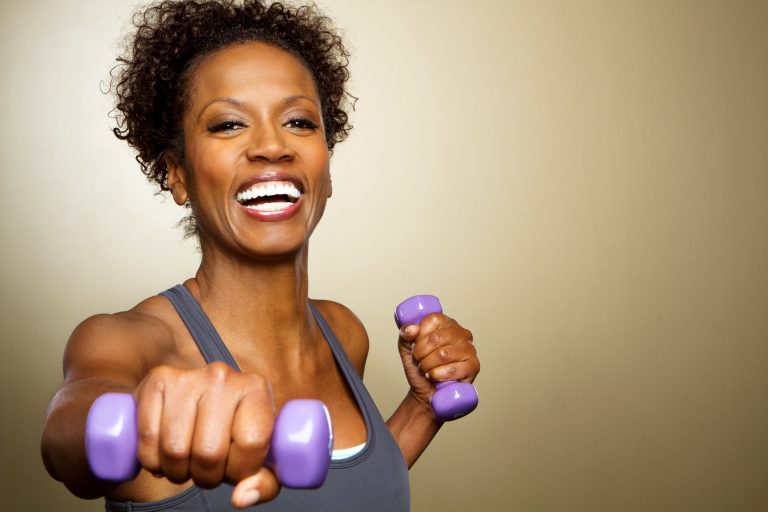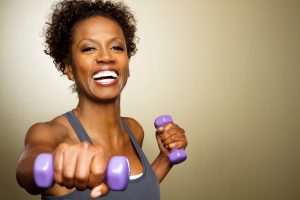 When You're Working Out
Then: You rehydrated with a sports drink after exercising, which you might not have realized is loaded with sugar.
Now: When you work out this year, fill a sports bottle with water from the tap.
Why: Adults should aim for two and a half hours of moderate-intensity physical activity every week. Staying hydrated is key when you're exercising, but sports drinks also often add extra calories because they are full of sugar and are usually acidic. That's why, hands down, water is the best beverage for your body and your teeth. And while you're strengthening your body with a workout, you can strengthen your teeth by drinking tap water. Community water with fluoride can actually help rebuild weak spots on the outer shell of your teeth.
When You Could Really Go for a Snack
Then: When hunger strikes, you reach for the first food at hand.
Now: You're better prepared and choose healthy foods.
Why: Picking up chips, crackers or whatever is around is an easy way for calories to sneak up on you. Limiting your snacking and making better choices can help control your calorie intake and give cavity-causing bacteria in your mouth less leftover food to snack on as well. If you do snack, make it a nutritious choice—like cheese, yogurt, fruits, vegetables or nuts—to feel fuller longer and help your overall and dental health at the same time.
If you tend to snack at night, try moving your evening brushing time up a bit. A clean mouth just might motivate you to say no to that midnight snack.
If you, your family or friends need dental care, we would be honored to provide you with state-of-the-art dental care in our modern dental practice.  Refer someone you love to someone you trust!
Presented as a service to the community by Doctors Hoover and Yanda,
39 Milford Drive, Hudson, Ohio 44236. 330-650-0360. www.drshooverandyanda.com