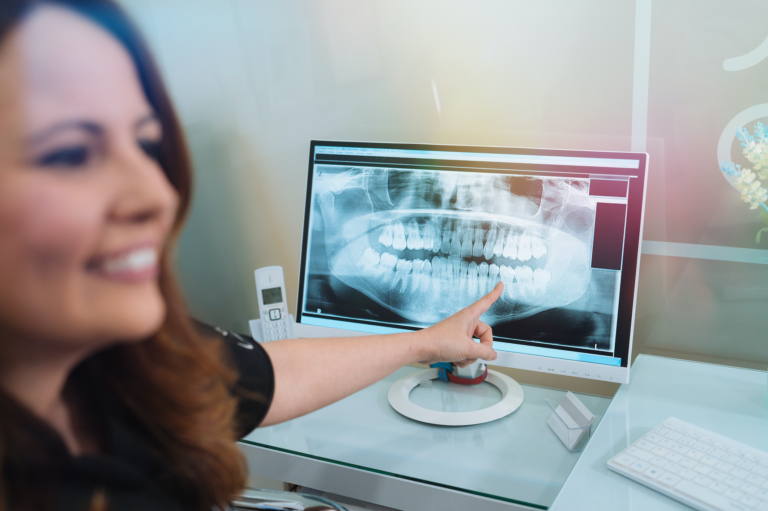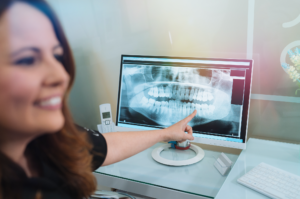 Dental X-rays are a useful diagnostic tool when helping your dentist detect damage and disease not visible during a regular dental exam. How often X-rays should be taken depends on your present oral health, your age, your risk for disease, and any signs and symptoms of oral disease. Your dentist will review your history, examine your mouth and then decide whether or not you need X-rays.
If you are a new patient, the dentist will prescribe X-rays to determine the present status of your oral health and have a baseline to help identify changes that may occur later. A new set of X-rays may be needed to help your dentist detect any new cavities, determine the status of your gum health or evaluate the growth and development of your teeth. If a previous dentist has any radiographs of you, your new dentist may ask you for copies of them. Ask both dentists to help you with forwarding your X-rays.
If you, your family or friends need dental care, we would be honored to provide you with state-of-the-art dental care in our modern dental practice.  Refer someone you love to someone you trust!
Presented as a service to the community by Doctors Hoover and Yanda,
39 Milford Drive, Hudson, Ohio 44236. 330-650-0360. www.drshooverandyanda.com