COMBATING FOODS THAT STAIN YOUR TEETH
Swallow Swiftly
Don't let stain-causing foods and drinks linger in your mouth. Chew your food well, of
course, but then swallow them.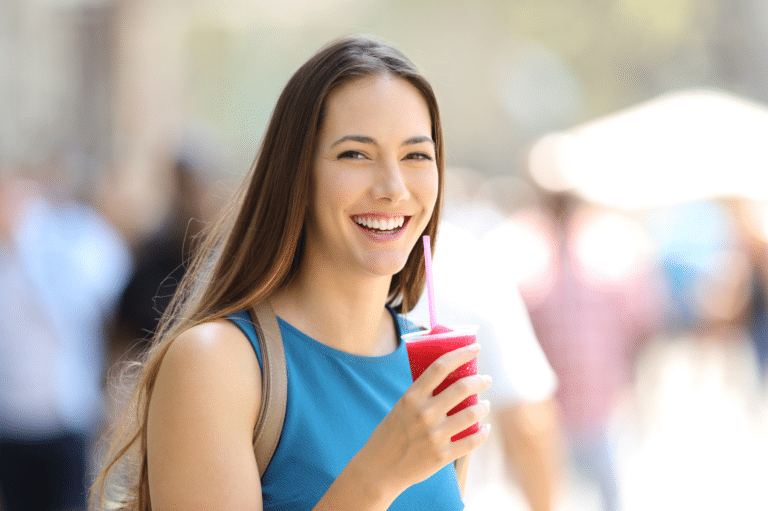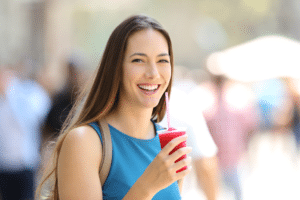 Lessen Stains: Cut Back
You may not want to cut all teeth-staining food and drinks out of your diet. Many of
them—blueberries, blackberries, and tomato sauce, for example—are rich in antioxidants.
So keep eating them, but ease up a bit or opt for other sources, like cauliflower, apples,
grapefruit, and melon.
Use a Straw
Sip stain-causing drinks like sodas, juices, and iced tea through a straw. This will help
keep the liquid away from your teeth.
Rinse—Then Brush—After Eating
Swish your mouth with water right after you eat or drink something that can stain. Wait 30
minutes to an hour before you brush after eating something with acid—any sooner and you
could hurt the enamel on your teeth. If you can't get to your toothbrush, chew a piece of
sugarless gum as soon as you've eaten.
If you, your family or friends need dental care, we would be honored to provide you with state-of-the-art dental care in our modern dental practice. Refer someone you love to someone you trust!
Presented as a service to the community by Doctors Hoover and Yanda,
39 Milford Drive, Hudson, Ohio 44236. 330-650-0360.