Tooth decay is the destruction of tooth structure and can affect both the enamel (the outer coating of the tooth) and the dentin layer of the tooth.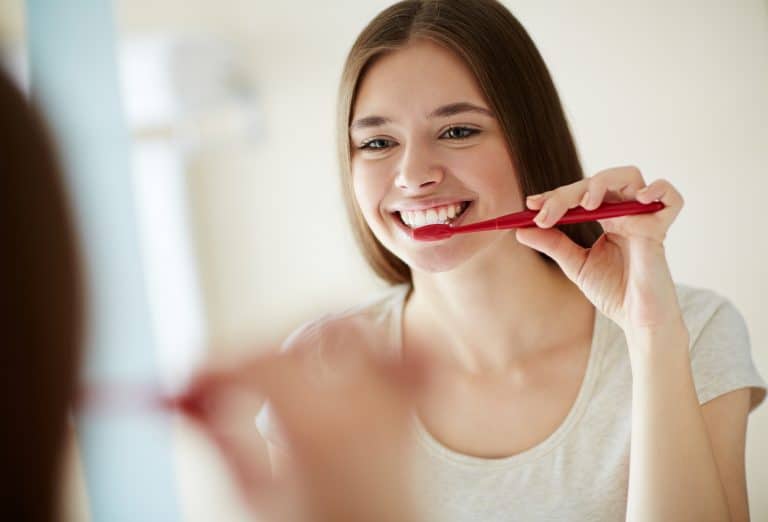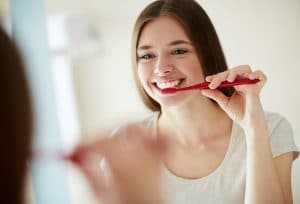 Tooth decay occurs when foods containing carbohydrates (sugars and starches), such as breads, cereals, milk, soda, fruits, cakes, or candy are left on the teeth. Bacteria that live in the mouth digest these foods, turning them into acids. The bacteria, acid, food debris, and saliva combine to form plaque, which clings to the teeth. The acids in plaque dissolve the enamel surface of the teeth, creating holes in the teeth called cavities.
To prevent tooth decay:
Brush your teeth at least twice a day with a fluoride-containing toothpaste. Preferably, brush after each meal and especially before going to bed.
Clean between your teeth daily with dental floss or interdental cleaners.
Eat nutritious and balanced meals and limit snacks. Avoid candy, pretzels and chips, which can remain on the tooth surface. If sticky foods are eaten, brush your teeth soon afterwards.
Ask your dentist about dental sealants (a plastic protective coating) applied to the chewing surfaces of your back teeth (molars) to protect them from decay.
Drink fluoridated water. At least a pint of fluoridated water each day is needed to protect children from tooth decay.
Visit your dentist regularly for professional cleanings and oral exam.
If you, your family or friends need dental care, we would be honored to provide you with state-of-the-art dental care in our modern dental practice.  Refer someone you love to someone you trust!
Presented as a service to the community by Doctors Hoover and Yanda,
39 Milford Drive, Hudson, Ohio 44236. 330-650-0360. www.drshooverandyanda.com