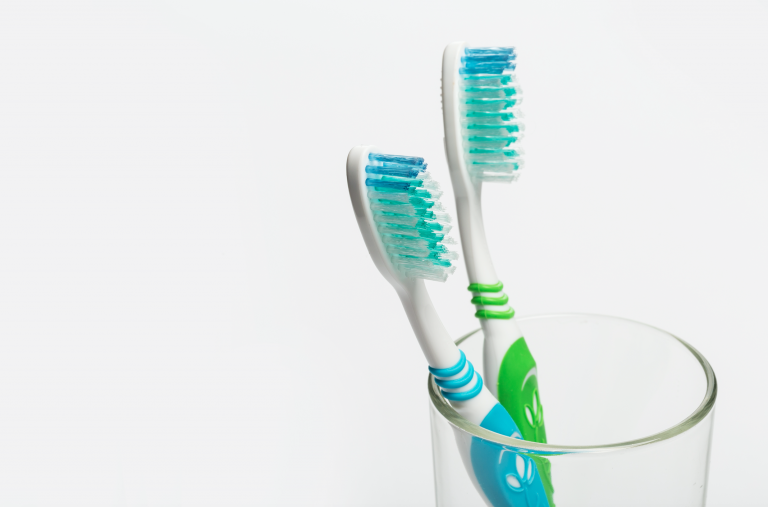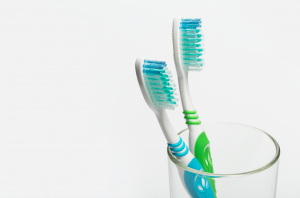 We know and love our toothbrushes as the tools that kick plaque to the curb, help keep cavities at bay (with the help of fluoride toothpaste, of course) and freshen our breath. But what else can we learn about them? Read on for some toothbrush facts.
The first mass-produced toothbrush was invented in prison. In 1770, an Englishman named William Addis was jailed for inciting a riot. He saw fellow prisoners using a rag covered in soot or salt to clean their teeth. Addis saved an animal bone from dinner and received bristles from a guard. Accounts state he bored tiny holes into the bone, inserted the bristles and sealed them with glue. After his release, he modified his prototype, started a company and manufactured his toothbrush. That company, Wisdom Toothbrushes, still exists in the United Kingdom today.
Manual or powered? We find that most people brush better with a powered toothbrush.  They simply travel faster than your hand can and in the same amount of time, they are going to cover more ground.   Of course using an ADA approved toothpaste is very important too. The ADA seal of approval guarantees that a toothpaste is both safe and effective at helping prevent cavities. 
There is no "correct" order for brushing and flossing. Brushing before flossing, flossing before brushing—it doesn't matter to your teeth, as long as you do both!
If you, your family or friends need dental care, we would be honored to provide you with state-of-the-art dental care in our modern dental practice.  Refer someone you love to someone you trust!
Presented as a service to the community by Doctors Hoover and Yanda,
39 Milford Drive, Hudson, Ohio 44236. 330-650-0360. www.drshooverandyanda.com