WHAT HAPPENS DURING A ROOT CANAL?–PART V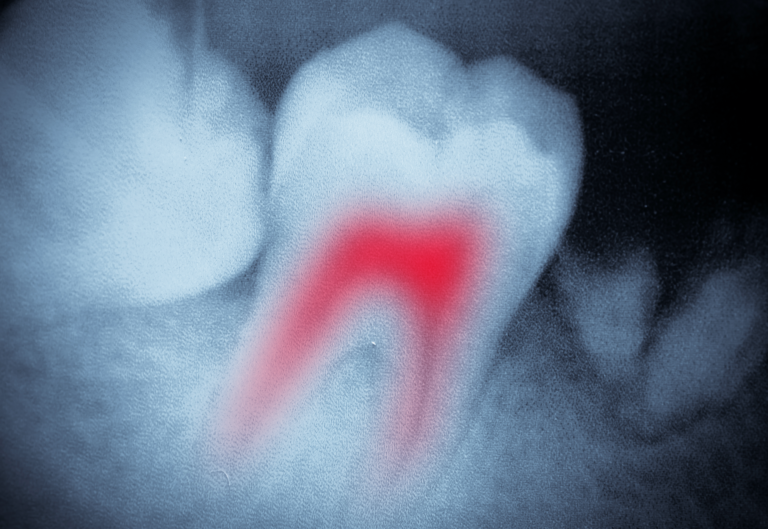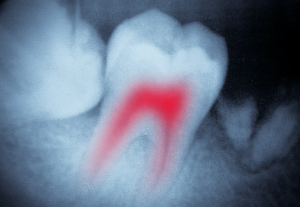 You will need a root canal if your tooth has damage to its dental pulp, the soft tissue that surrounds nerves in the center of the tooth. 
The most common causes of pulp nerve damage are: 
Infection. This is often caused by tooth decay (cavity) reaching the nerve or a cracked tooth. This can allow harmful bacteria to reach the nerve, resulting in infection and decay. 

Injury. An injury to a tooth or the jaw can cause damage to sensitive nerve tissue in the tooth. 
Without treatment, the infected dental pulp will spread to the bone around the tooth. This makes it unable to hold the tooth in place. 
Alternatives to a Root Canal
The only alternative to a root canal procedure is having the tooth extracted and replaced with a bridge, implant, or removable partial denture to restore chewing function and prevent adjacent teeth from shifting. These alternatives not only are more expensive than a root canal procedure but require more treatment time and additional procedures to adjacent teeth and supporting tissues. 
Root Canal Prevention
Since some of the reasons why the nerve of a tooth and its pulp become inflamed and infected are due to deep decay, repeated dental procedures on a tooth and/or large fillings, following good oral hygiene practices (brushing twice a day, flossing at least once a day, and scheduling regular dental visits) may reduce the need for a root canal procedure. Trauma resulting from a sports-related injury can be reduced by wearing a mouth guard.
If you, your family or friends need dental care, we would be honored to provide you with state-of-the-art dental care in our modern dental practice.  Refer someone you love to someone you trust!
Presented as a service to the community by Doctors Hoover and Yanda, 
    39 Milford Drive, Hudson, Ohio 44236. 330-650-0360. www.drshooverandyanda.com